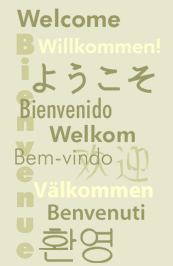 Welcome to the official website of Active Tourism. You will find information and details about the philosophy of Active Tourism. Concept, guidelines and the official international certification of Active Tourism. Turistic services provided by Tiessen Active Tourism in Guadalajara, México and also links to travel operators worldwide.
ACTIVE TOURISM
offers you a new dimension to your
travelling experiences.



ARE YOU PREPARED?
You want to get in close contact with our culture. You are willing to protect the environment, to take public transportation, taste local food and listen to tipical music. You are willing to walk, to run, to ride, to dive, climb and swim. You are willing to take risks... no risk, no fun! You prefer authencity rather than artificial luxus. You want to learn, enjoy and at the same time want to help. You want good quality at a reasonable price. You want to be active?
Then try Active Tourism!